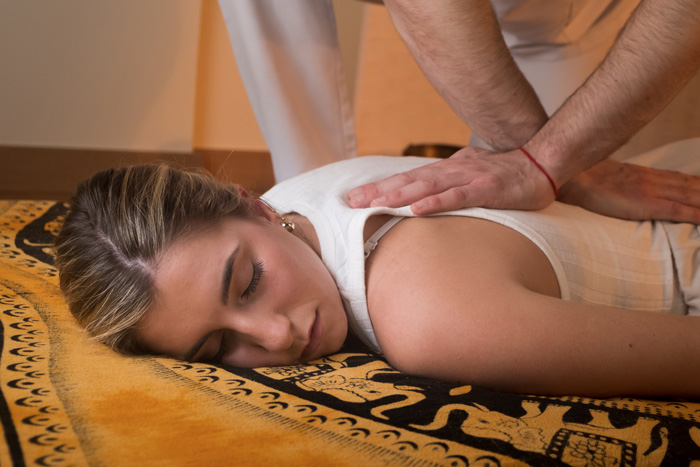 In the serene surroundings of Marco Island, where the waves gently kiss the shores, and the
palm trees sway to the rhythm of the wind, there's a healing touch that transcends time. This
touch, known as Myofascial Release, is not just a modern therapeutic technique; it's an art that
has its roots deeply embedded in ancient practices. As we delve into this healing world, let's
uncover the magic of Myofascial Release and its profound impact on our well-being.
Understanding Myofascial Pain Syndrome
At the heart of Myofascial Release lies the understanding of myofascial tissues. Imagine a vast
network of tissues, intricately woven, surrounding and supporting the muscles throughout your
body. Now, within these tissues lie specific points, known as "trigger points," which can become
the epicenters of pain. When these points become sensitive or tight, they give rise to what we
term Myofascial Pain Syndrome. It's like a knot in a string, causing discomfort and tension.
The Process of Myofascial Release
Imagine walking into a serene setting, perhaps a Marco Island massage center, where the
ambiance is calming, and the air is filled with a gentle aroma. As you lie down, the therapist
begins their work. Their hands, skilled and intuitive, gently massage the myofascial, identifying
those rigid areas that stand out from the otherwise pliable tissue. With light manual pressure,
they work on these areas, stretching and massaging, ensuring that the tension in the trigger
points eases out. It's a dance of touch and relief, orchestrated to perfection.
The Broad Approach of Myofascial Release
One might wonder, why not just focus on the point of pain? But here's the beauty of Myofascial
Release – it looks at the bigger picture. Pain, as we know, can be deceptive. The source might
be a trigger point far from where you feel the most discomfort. Hence, this therapy works on a
broader network of muscles, addressing a vast section of your muscular system. It's like
untangling a web, ensuring every thread is smooth and accessible.
Who Can Benefit from Myofascial Release?
The spectrum of those who can find relief through this therapy is vast. From individuals battling
the chronic discomfort of myofascial pain syndrome to those plagued by persistent headaches,
the healing touch of Myofascial Release offers solace. And for those in close vicinity, a Marco
Island massage specializing in this technique can be a game-changer. Even conditions like
venous insufficiency, where blood pools in the leg veins, can find relief through this therapy. It's
a testament to the versatility and efficacy of Myofascial Release.
Safety and Precautions
While the allure of Myofascial Release is undeniable, it's essential to approach it with caution.
Not everyone is an ideal candidate. For instance, individuals with burns, recent injuries, or
certain skin conditions might want to reconsider or consult their healthcare provider before
diving into this therapy. Like all treatments, Myofascial Release is not devoid of risks. Though
rare, side effects like bruising or temporary muscle soreness might occur. It's always wise to
ensure you're in the hands of a trained professional, especially if you're seeking a Marco Island
massage.
The Scientific Perspective
With its ever-curious eye, science has often turned its gaze to Myofascial Release, trying to
decipher its efficacy. The challenge, however, lies in the diversity of the therapy styles. With
each therapist bringing their unique touch to the table, standardizing studies becomes a tad
challenging. Yet, the medical community, while advocating for more research, acknowledges
the potential benefits of this therapy. It's a dance between ancient wisdom and modern scrutiny,
each step bringing new insights.
Embrace the Legacy at The OM Spa: Your Portal to Timeless Healing
As we stand at the confluence of ancient art and modern efficacy, one truth emerges – the
timeless essence of Myofascial Release. At The OM Spa, we honor this legacy. Our experts,
with their profound knowledge and skilled hands, invite you on a journey of healing and
rejuvenation. A journey that transcends time, taking you from the ancient wisdom of touch to the
modern techniques that promise relief.
So, why wait? Dive deep into the world of relaxation, rejuvenation, and rediscovery. Experience
the magic of a Marco Island massage like never before. Book your appointment today and let
the ancient art of Myofascial Release work its modern wonders on you.