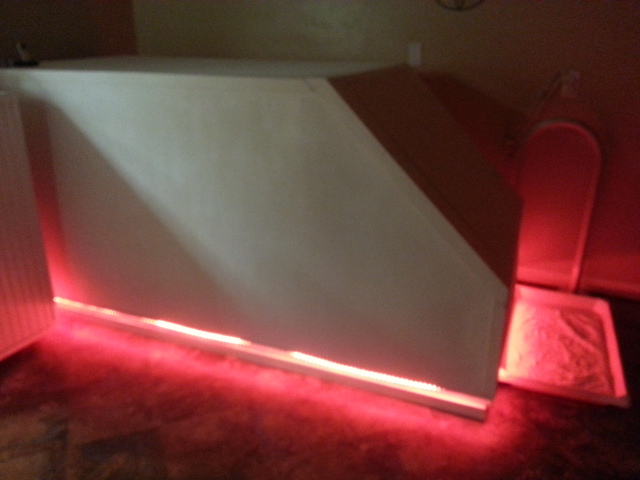 YOU DESERVE A BREAK! Our Samadhi Tank is waiting for you..
FLOATING IN A SENSORY DEPRIVATION TANK GIVES YOU THE PAIN RELIEF, STRESS RELIEF AND MEDITATION THAT YOU'VE BEEN LOOKING FOR. THIS IS YOUR CHANCE TO CHANGE YOUR LIFE.
widely-accepted therapy and is used by a number of world-renowned athletes to treat various sports-related conditions and aid in their recovery. Often used to optimize the effects of their training routines, manage fatigue and speed-up their recovery from sports injuries. Not having to fight gravity lets your muscles, joints, and bones take a well-deserved break, your spine lengthens an inch, chronic pain is relieved, and your muscles get to fully rest. About 40 minutes into your float your brain stops producing its normal Alpha waves and starts churning out Theta waves. These are responsible for that 'between-waking-and-sleeping' state you can achieve a prolonged Theta state in the tank, a state of consciousness that is usually only seen in children and people who have spent years practicing meditation.
Even the magnesium-based Epsom salts we use in the tank are good for you. They soften, detox and replenish your skin, and help counteract the magnesium deficiency that most of us have due to depleted magnesium levels in our soil. No gravity, no touch, no sight, and no sound. Just pure nothing.