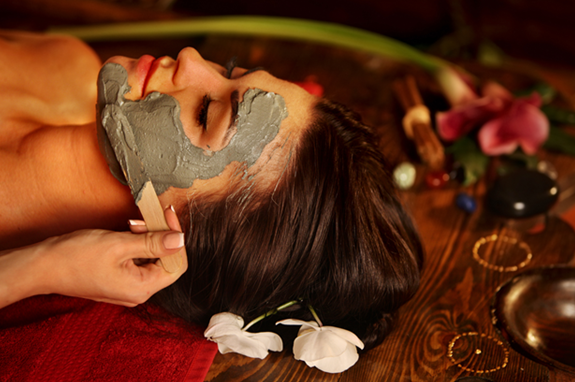 Ever wondered why some people's skin simply glows with radiance? One secret is facials, those relaxing skincare treatments that enhance skin plumpness and lift. When done right and regularly, facials in Naples can be your best ally in fighting the signs of aging and skin dullness. Let's delve into the rejuvenating world of facials.
The Science of Skin Plumpness
Skin plumpness is not just about fullness; it's a sign of health and youth. Our skin's plumpness depends on a variety of factors, from hydration to collagen production. But, as with everything in life, time takes its toll on these key aspects, leading to a loss of volume and elasticity.
Lifting Your Skin: The Natural Facelift
Facials offer an effective way to lift your skin without the need for surgery. The process involves deep cleansing, exfoliation, massage, and masks, all working together to stimulate blood circulation and detoxify the skin, ultimately leading to a firmer, lifted appearance. If you're in Naples, you're in luck! Facials in Naples are renowned for their skin-lifting effects.
Facials and Hydration: The Secret to Plumpness
Hydration is the lifeblood of plump, healthy skin. Facials excel in this department by delivering hydration deep into the skin. Special techniques and products used during a facial lock in moisture, reducing the appearance of fine lines and wrinkles and enhancing the skin's plumpness.
Stimulating Collagen Production with Facials
Collagen is the skin's scaffolding, maintaining its plumpness and elasticity. Over time, collagen production slows down, but fear not, facials come to the rescue. Facials stimulate collagen production through deep exfoliation and nourishing treatments, restoring your skin's youthful plumpness.
Relaxation and Stress Reduction: The Unsung Heroes of Regular Facials
While the physical benefits of facials are commonly discussed, their role in reducing stress is often left unexplored. In today's fast-paced world, stress has become a constant companion for many. However, many don't realize how deeply stress impacts our skin, often accelerating the aging process.
Stress simply melts away in the cocoon of tranquility a facial session offers. The soothing touch of skilled hands, the calming ambiance, and the quiet escape from the world outside offer a moment of respite. This experience of deep relaxation helps lower stress levels and allows the mind to regain balance and harmony.
Not just that, lowered stress levels are directly linked to improved skin health. When you're relaxed, your skin is too. Less stress means less cortisol, a hormone known to cause inflammation and exacerbate skin conditions like acne and eczema. Plus, lower cortisol levels also allow the skin to repair and regenerate more effectively, enhancing the glow you've come to associate with facials.
Specific Facial Treatments for Plumpness and Lift
Several facial treatments offered at The OM Spa in Naples, FL, specifically target skin plumpness and lift. Each harnesses unique techniques and technologies to rejuvenate your skin:
Dermafacial: This luxurious treatment is specially tailored to your unique skin type and needs, providing gentle exfoliation, deep cleansing, and a rejuvenating Tensage serum that stimulates collagen production, nourishes the cells, and enhances skin elasticity. Witness the magic as fine lines and wrinkles are smoothed, leaving your skin feeling plump and lifted and you feeling refreshed and renewed from head to toe.
Signature Dermaglow: Embrace the luxurious renewal from head to toe with our exclusive Signature Dermaglow Facial. Designed to cater to your specific skin type and needs, this 75-minute treatment features innovative Naples skincare ingredients that work wonders on your skin. Experience the exquisite benefits of gentle exfoliation, deep cleansing, and the rejuvenating Tensage serum, leaving your skin plump, lifted, and beautifully radiant. Indulge in pure relaxation while we work our magic on your skin.
Oxygen Facials: This type of facial involves spraying highly concentrated oxygen molecules right into your epidermis (the outer layer of your skin). The oxygen applied to your face and neck is infused with vitamins, minerals, essential nutrients, and botanical extracts, enhancing your skin's health, plumpness, and lift.
Remember, the most effective treatment will depend on your specific skin needs and goals. Consulting with a skincare professional will help you select the ideal facial treatment.
Regular Facials: Investing in Your Skin's Future
Just as one good night's sleep won't cure chronic fatigue, a single facial won't sustain skin plumpness and lift indefinitely. Regular facials are the key to maintaining these benefits over time. They are, indeed, an investment in your skin's future.
Unveiling Radiance with The OM Spa
If you're in Naples, The OM Spa offers a haven for your skin rejuvenation needs. Known for its top-tier facials in Naples, The OM Spa provides a range of treatments designed to enhance your skin's plumpness and lift. Let their team of expert aestheticians guide you to your best skin ever.
The Parting Glow
So, there you have it, the glowing secret behind radiant, youthful skin. It's time to put your best face forward and embrace the relaxing power of facials. After all, your skin deserves to shine as brightly as you do! Here's to a future filled with plump, lifted, and gloriously radiant skin.