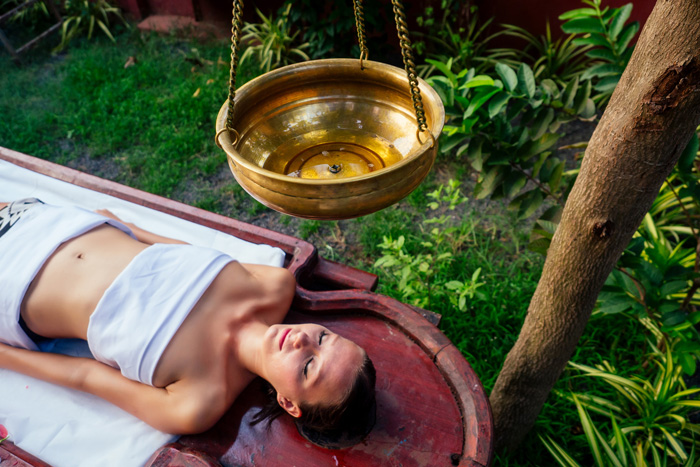 There's a secret to rejuvenation and well-being in the heart of Naples, Florida, where the sun
shines bright, and life moves at its own pace. It's not just about the occasional vacation or the
weekend getaways. It's about exploring the world of spa treatments. But why, you ask? Well,
beyond the allure of relaxation, spa treatments offer a plethora of benefits that many are
unaware of. Let's get into this journey to uncover the magic that the best spa in Naples, Florida,
can offer.
 Improve Confidence and Self Esteem
Ever noticed how some people radiate positivity? There's a good chance they're regulars at a
spa. Spa treatments have this uncanny ability to uplift one's spirits. It's not just about the
physical rejuvenation; it's the mental boost you get. When you feel good on the inside, it shows
on the outside. That pep in your step, that twinkle in your eye – it all comes from feeling
revitalized. And trust us, when you're at your best, the world notices.
 Helps Lower Your Blood Pressure
Now, this might sound a bit technical, but bear with us. Our bodies, marvelous as they are,
sometimes need a little help. High blood pressure, often dubbed the 'silent killer,' is a lurking
threat for many. But here's the good news: spa treatments, especially massages, can help. By
calming our sympathetic nervous system, massages help lower blood pressure. And when
you're in the best spas in Naples, FL, you're not just getting a massage; you're getting a
therapeutic experience that benefits your heart.
 Reduces Pain
Pain, be it from that workout you tried or the hours spent at the desk, can be a real dampener.
But before you reach out for that painkiller, consider this: a visit to the spa. Many flock to spas to
find relief from back pains and other aches. And it's not just about temporary relief. Massages
increase blood flow with their magic touch, easing muscle tension and stiffness. So, the next
time you're in pain, remember relief might just be a spa visit away.
 Reduces Stress
Stress is the unwelcome companion of our modern lives. But what if we told you there's a
haven, a place where stress melts away and tranquility takes over? Yes, we're talking about the
spa. Regular spa visits are like a balm for the soul. They clear your mind, improve sleep
patterns, and, most importantly, reduce stress. And when you're at one of the best spas in
Naples, FL, it's not just about the treatments; it's about the entire experience. The ambiance, the
service, the sheer luxury of it all – it's a holistic approach to mental well-being.
 Weight Reduction
Weight loss isn't just about hitting the gym or following the latest diet trend. Sometimes, it's
about treating yourself to a spa day. Surprised? Many spas, especially the best spas in Naples,
Florida, offer treatments specifically designed for weight loss. From slimming body wraps to
innovative procedures like cool sculpting, spas provide a range of options. Imagine being
wrapped in mineral-soaked clothes and then cocooned in a heated blanket. Not only does it
sound relaxing, but it also aids in shedding those extra pounds. For those looking for targeted
weight loss, cool sculpting allows you to choose specific areas to reduce fat. It's weight loss the
luxurious way.
 Meditation
In the hustle and bustle of daily life, finding a moment of peace can be a challenge. But at a spa,
tranquility is the order of the day. Spas offer the perfect environment for meditation, allowing you
to connect with your inner self. Many even offer yoga classes, combining the benefits of
physical flexibility with mental clarity. And as you sit in that serene space, with your mind free of
clutter, you'll find that meditation isn't just about peace; it's about gaining a fresh perspective on
life.
 Have Healthy Skin
Glowing skin isn't just about genetics or the latest skincare product. It's also about regular spa
treatments. The best spas in Naples, FL, are renowned for their range of skin treatments. Spas
have everything from exfoliation that removes dead skin cells to organic facials that enhance
skin tone. And for those pesky blemishes? Treatments like extractions come to the rescue. So,
the next time someone compliments your radiant skin, you'll know it's not just nature; it's the spa
magic at work.
 Relaxation
At the end of the day, isn't relaxation what we all seek? And what better place to relax than a
spa? Beyond the treatments and the health benefits, spas offer an escape. An escape from the
daily grind, from the endless notifications, from the constant buzz. In a spa, time slows down.
The ambiance, the gentle music, the muted tones – everything is designed for relaxation. It's a
world where you're the center of attention, where your well-being is the priority. And in that
cocoon of warmth and care, you'll find relaxation like never before.
Experience True Bliss at The OM Spa: Your Path to Holistic Well-being
Your journey to well-being doesn't end with knowing the benefits of spa treatments. It's about
experiencing them. At The OM Spa, we believe in offering the very best. From personalized
treatments to a team of experts dedicated to your well-being, we ensure that every visit is a
memorable one. So, why wait? Dive into the world of relaxation, rejuvenation, and rediscovery.
Book your appointment today and embark on a holistic health and happiness journey.