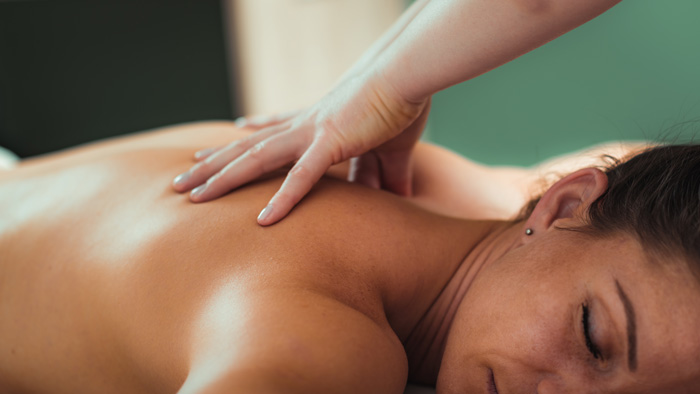 A deep tissue massage is a therapeutic treatment that can provide immense relief from muscle
tension, pain, and stress. If you're planning to experience this rejuvenating therapy in the
beautiful city of Naples, Florida, there are a few essential preparations you should consider.
Preparing adequately ensures that you have a comfortable and effective massage session. In
this article, we will guide you through five important things to prepare before getting a deep
tissue massage in Naples.
1. Communicate Your Needs and Concerns
Effective communication with your massage therapist is crucial to a successful deep tissue
massage experience. Before your appointment, take some time to reflect on your specific
needs and concerns. Are you seeking relief from a particular area of muscle tension or pain?
Do you have any medical conditions or injuries that your therapist should be aware of?
When you arrive at the spa or wellness center in Naples, take a few moments to discuss your
goals and any areas of focus with your therapist. They can then tailor the massage to address
your unique needs, ensuring a personalized and effective session.
2. Stay Hydrated
Hydration plays a significant role in the effectiveness of your deep tissue massage. Well-
hydrated muscles are more pliable and responsive to manipulation, making the massage more
comfortable and beneficial. In the days leading up to your appointment, make an effort to
drink plenty of water to ensure your body is adequately hydrated.
On the day of your massage in Naples, avoid consuming caffeine or alcohol before your
session, as these substances can dehydrate your body. Instead, opt for water or herbal tea to
stay hydrated and prepare your muscles for the therapeutic touch of deep tissue massage.
3, Wear Comfortable Clothing
Before you head to your deep tissue massage appointment, choose clothing that is comfortable
and easy to remove. Most massage therapists in Naples will ask you to undress to your comfort
level before the session begins, and they will provide you with a clean and comfortable sheet
or towel for modesty and warmth.
Wearing loose-fitting clothing that can be easily taken off and put back on will ensure a
smooth transition before and after the massage. Additionally, avoid wearing any jewelry or
accessories that might interfere with the massage, such as necklaces or bracelets.
4. Arrive Early and Relaxed
To fully benefit from your deep tissue massage in Naples, it's important to arrive early for your
appointment. Rushing to the spa can lead to increased stress and tension, which may
counteract the effects of the massage. Plan to arrive at least 10-15 minutes before your
scheduled time to complete any necessary paperwork and to allow yourself to relax in the
spa's serene atmosphere.
Take a few moments to unwind in the waiting area, practice deep breathing exercises, or
engage in some light stretching to prepare your body and mind for the massage. Arriving in a
relaxed state will enhance the overall experience.
5. Understand Post-Massage Care
After your deep tissue massage in Naples, it's essential to be aware of post-massage care
recommendations. Your therapist may advise you to drink plenty of water to flush out toxins
released during the massage and to continue hydrating in the hours following the session. You
may also be instructed to avoid strenuous physical activity for a short period, allowing your
body to fully benefit from the massage's effects.
Additionally, some individuals may experience mild soreness or discomfort in the hours or
days following a deep tissue massage, especially if it was focused on specific areas of tension.
This is normal and can be alleviated with gentle stretching, warm baths, or the application of
ice or heat, depending on your therapist's guidance.
Preparing for a deep tissue massage in Naples is essential to ensure a comfortable and
effective experience. Communicate your needs and concerns, stay hydrated, wear comfortable
clothing, arrive early and relaxed, and understand the post-massage care recommendations
provided by your therapist. By taking these steps, you can maximize the benefits of your deep
tissue massage and leave feeling rejuvenated and revitalized in the charming surroundings of
Naples, Florida.