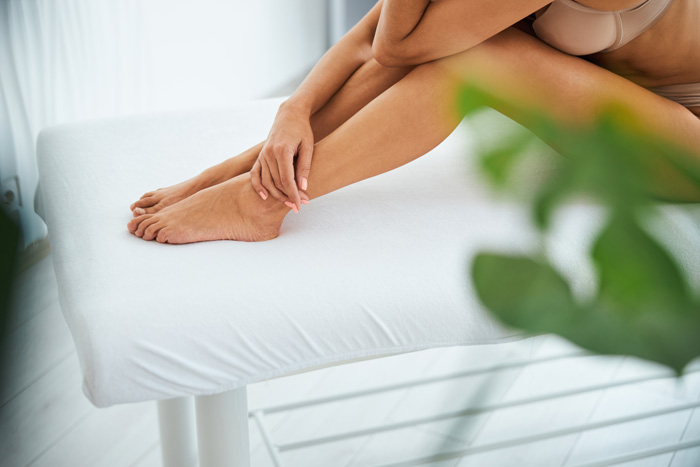 Waxing is a great way to get smooth and hair-free skin. It is also good for your skin in many ways. Today, we're delving into the benefits of waxing as a premier choice for achieving consistently radiant and velvety skin.
·      Improved Your Skin Texture
Everyone desires flawless, smooth skin. In this pursuit, waxing emerges as a top contender. Superior to methods like shaving or depilatory lotions, waxing does more than just remove hair. When you strip off the wax, it exfoliates by removing dry and dead skin cells, leaving your body feeling significantly smoother.
·      No Irritated or Inflamed Skin
One of the standout benefits of waxing is its ability to remove hair without enlarging pores. For those without sensitive skin or allergies, waxing is generally safe and free from unexpected issues. While some might experience slight inflammation or rash post-waxing, it's often an indication of improper technique. In contrast, using hair removal creams or razors can introduce the skin to harsh chemicals, leading to potential irritation.
·      No Cuts, Bruises, & Skin Injuries
With waxing, you can bid farewell to razor burns and cuts. This method, aimed at achieving silky-smooth skin, is a safe alternative. Simply apply the wax to your desired area and use the strip to effortlessly remove unwanted hair. Plus, the results last longer, giving you more time to enjoy smooth, hair-free skin.
·      Stubble-Free Skin
Have you noticed the rapid onset of "strawberry skin" after shaving? Shaving merely trims the hair at the surface, leading to ingrown hairs and promoting coarse, razor-sharp regrowth. In contrast, waxing ensures that unwanted hair is pulled out from the roots, preventing stubbly regrowth. This means your skin remains smooth for a longer duration.
·      Slow Growth of Hair
Waxing slows down hair regrowth compared to other hair removal methods. By removing hair from the root, it takes considerably longer to grow back than with mere trimming. For many individuals, a full 3-5 weeks can pass before hair fully regrows after a waxing session.
Caution For Sensitive Skin
While waxing can be tailored for different skin conditions, those with sensitive skin should proceed with caution. Unlike some hair removal methods that directly interact with the skin, waxing primarily targets hair. However, sensitive skin might still experience some irritation, so it's essential to test a small area first or consult a professional.
Customizable Wax Formulas
Many waxing salons offer a variety of wax types, including crème, warm, and hot wax. This allows you to choose the formula best suited to your skin's specific needs and sensitivity level.
Exfoliation Benefits
Waxing not only removes hair but also exfoliates the skin, making it particularly beneficial for those with dry or flaky skin. Post-waxing, your face will feel smoother and appear more youthful.
Frequently Asked Questions
·      Does waxing hurt?
Waxing would possibly cause mild discomfort at some point in the process. However, it is usually tolerable and becomes less painful with each session.
·      How long should my hair be for my waxing appointment?
Ideally, your hair should be at least a quarter-inch long, or about the length of a grain of rice, for optimal waxing results.
·      Are there any post-waxing care suggestions I must comply with?
It's beneficial to keep away from warm showers, sun exposure, and tight clothes right away after waxing to minimize the chances of irritation.
Can I wax with sensitive skin?
While waxing is normally mild on the skin, people with extremely sensitive skin must take extra precautions. Consult the experts at our spa in Bonita Springs, Florida, to talk about your options and potential sensitivities.
How often should I wax to keep my skin smooth?
Most people find that waxing every three–5 weeks enables them to maintain smooth, hair-free skin. The frequency of appointments may vary depending on an individual's hair growth.
Experience Silky Smooth Skin with The OM Spa's Premium Waxing Services – Book Your Appointment Today!
The OM Spa in Bonita Springs, Florida, understands the importance of having smooth, hair-free skin, and our top-notch waxing services are designed to deliver just that.
Whether you're looking for a Brazilian wax, eyebrow shaping, or full-body waxing, our highly trained aestheticians use premium quality wax and techniques to ensure a smooth and painless experience.
Say goodbye to razor burns and stubble – book your waxing session at The OM Spa today and reveal irresistibly smooth skin!