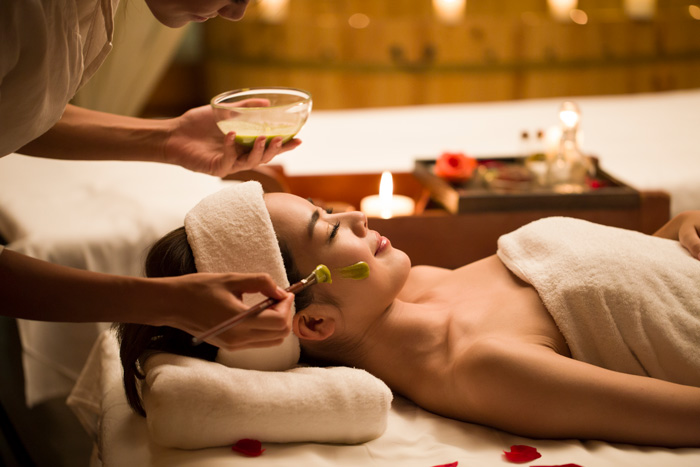 In the sunny city of Naples, Florida, the perfect blend of beauty and tranquility exists in the form of a simple spa treatment – the facial. It's more than just skincare; it's a little getaway that perfectly compliments the easy-going, sunshine lifestyle here.
Unraveling the Beauty of Facials
In essence, a facial is like a celebration of your face. It's a combination of cleansing, exfoliating, extracting, hydrating, and massaging, customized to suit your skin. The beauty of facials lies in their versatility; with types ranging from anti-aging to hydrating to detoxifying, they offer a full pampering experience for both your skin and soul.
Diving Deep into the Wonders of Facials
Skin Deep Cleanse: Facials take skin care to another level, digging deeper than regular washing to purge your pores and shed dead skin cells, enhancing the efficacy of other skincare products.
New Skin, Who's This?: By bidding goodbye to dead skin, facials facilitate the emergence of new skin cells, a critical process for maintaining a youthful radiance and silky-smooth skin texture.
Glow On: Facials have a knack for coaxing out your skin's inner glow. With thorough exfoliation and intense hydration, they unleash a luminescent vitality that often eludes regular skincare.
Flow of Goodness: A facial isn't just skincare; it's a reviving massage that boosts blood circulation, encouraging collagen production and increasing skin elasticity. The payoff? Skin that's firm, plump, and toned.
Serenity and Radiance: A facial in Naples, FL, is more than a skincare routine; it's a tranquil vacation that rejuvenates your spirit and imbues your skin with a radiant, healthy glow.
Cleanse and Recharge: Using steam in facials facilitates easy impurity extraction by opening pores and aids in flushing out toxins, giving you a refreshed, deeply cleansed feeling.
Tailor-Made for Your Skin: Facials are customized to respond to your skin's needs, targeting your specific skin issues, whether it's dryness, excess oil, acne, signs of aging, or pigmentation discrepancies.
Skincare Vigilance: Regular facials can help detect early signs of skin concerns like aging and sun damage. They act as your skin's early warning system, keeping it in optimal condition.
Keep the Glow Going: The glow that follows a facial isn't transient. Regular facials are an investment in enduring skin health, ensuring your skin maintains its fresh and radiant look over time.
Supercharge Your Skincare: Facials are the perfect sidekick to your daily skincare regimen, offering deep cleansing and heightened hydration, which in turn enhance the performance of your everyday skincare products.
Facials: A Glimpse of Naples, FL's Zen Lifestyle
In Naples, FL, where life is as soothing as the Gulf breeze, facials are a luxury and a lifestyle. They are a part of the wellness culture, helping locals keep a balanced and serene lifestyle. Here, people understand that healthy skin reflects a healthy mind, and facials serve as a means to that end.
Discover Zen Skincare at The OM Spa in Naples, FL
Facials are treated as sacred at The OM Spa in Naples, FL. Each facial is a unique skincare journey designed by experienced professionals. From the moment you enter, you are more than a client; you are a valued guest invited to relax, rejuvenate, and rediscover your radiant self.
Wrapping it Up
In essence, facials are more than a skin pampering session; they are a peaceful practice that leads to an inner calm and outer glow. Facials in Naples, FL, harmonize with this ethos, seamlessly blending with the city's laid-back vibe and providing a zen-like experience that stays with you long after you've stepped out of the spa.
So, why not step into this magical realm of facials? Indulge in a peaceful pause that promises radiant skin and a serene mind. And always remember, your face is the reflection of your soul, so let it shine with the peace and tranquility within you.
Unwind give your skin the freedom to breathe and your spirit the space to relax. Schedule your facial at The OM Spa today and embark on your path toward achieving glowing skin and a tranquil mind. Here, skin care is more than a daily regimen; it's a calming ritual of relaxation, rejuvenation, and radiance.