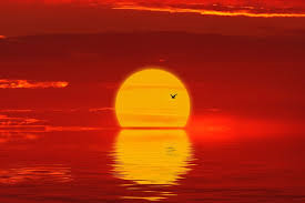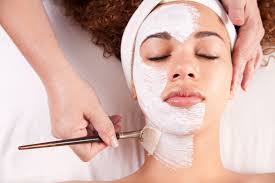 Living in Florida is nothing short than a dream. It's great to live in a tropical environment because then you don't have to deal with the ice, blizzards, or fall. However, constant sun exposure is something you need to consider. It's not just any sun; exposure to the tropical sun means extra-strong sun exposure because it is close to the equator line.
Skin Care for Florida
Living in constant high temperatures like in Florida causes the skin pores to release the skin moisture in invisible and visible microscopic sweat. The moisture that gets evaporated means it is continuously lost. The constant release of fluid from the skin pores can cause clogged pores, dehydrated, and acne.
Humidity is another issue that people living in an extreme environment face. It helps nasty bacteria to damage the skin and also causes skin inflammation. Thus, for Floridians, it is important to maintain their skin health that becomes hard to do during the hustle and bustle of summer excitement.
However, if not taken proper care, constant sun exposure can lead to skin cancer and other skin-related issues such as wrinkles, dull skin, or premature aging. But worry not because here are some useful tips for skincare in Florida.
1. Thoroughly Cleanse the Skin
The first step to maintain a good skincare routine is cleansing. In summer, skin usually get oilier. In this case, consider switching to a gel or foaming cleanser or use the one which has salicylic acid.
2. Never Skip Hydration Part
Hydration is vital to skin health and glow. Drinking water not only helps to avoid dehydration but also flushes the toxins out of the body and helps the body to function properly.
Sunburn causes skin dryness. Chlorinated pools also cause havoc on the skin. To deal with sunburn, instead of using petroleum or heavy cream-based moisturizers, use gel or lighter lotion-based moisturizers in the summer. For winter months, a cream-based moisturizer will do just fine if your skin agrees to it.
3. UV Protection Is Must for All Seasons
Protecting skin from the rays of the sun is an essential skincare step. It is best to use a broad sunscreen spectrum with SPF -70 that has UVA and UVB protection.
You must not forget the body. It is recommended to apply sunscreen to cover the whole body every day and after every 2 hours.
4. Exfoliation is Vital
Dead skin cells make skin look rough and dull. They buildup daily due to products use and attract pollutants. To cater to this, remove the dead cells using exfoliators regularly.
They help in the quick regeneration of skin cells and make the skin more radiant and also help with keeping the skin clean. It is an important part of summer skincare.
5. Skin Facial
Facials help to revitalize and rejuvenate skin. Getting a facial treatment target the problem area of the skin, no matter the issues include dry skin or acne. Facials also corrects any imperfections caused by inevitable heat.
How To Deal With Sunburns?
Living in Florida, sunburn is a topic that cannot be avoided. To minimize sunburn symptoms, there are a few things that can help; though, the damage can never be reversed. If you get a sunburn, use aloe Vera, cold showers, and cool compressors to soothe your skin.
Stay hydrated by drinking plenty of fluids. Keep the skin well moisturized with good skincare products. Go to an emergency if you develop chills, fevers, or get blistering. Do not use petroleum-based moisturizers as they lock heat.