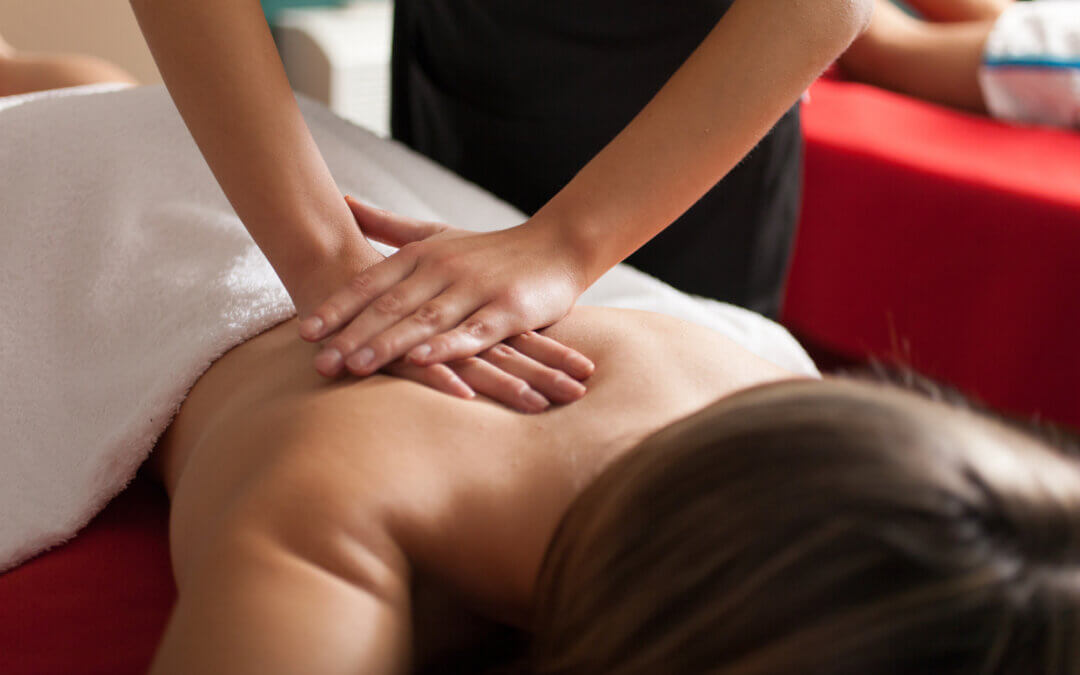 Swedish massage originated in Sweden in the 19th century. Since then, it has become known worldwide as an effective method of bodywork that uses light strokes and focused pressure to give a deep sense of refreshment. In today's fast-paced world, where worry and tension are unwelcome allies in our daily routines, Swedish massage shines as a beacon of relief, giving many benefits beyond the temporary relief it gives.
This blog post discusses the top 10 health benefits of a Swedish Massage. Moreover, we'll show you how this method can improve your physical, mental, and emotional health astonishingly.
1. Swedish Massage is the Best Way to Relax and Feel Better
With the help of skilled therapists, this old healing method creates a peaceful place where tension melts away, and relaxation takes the lead.
The Swedish massage technique employs extended, uninterrupted movements to induce a state of relaxation in the central nervous system, stimulate the release of endorphins, and promote a profound sense of tranquility in the recipient. The reduction of stress can lead to an improvement in one's self-perception, cognitive clarity, and enhanced coping abilities in the face of daily challenges.
2. Swedish Massage is an Effective Way to Get Rid of Pain
A Swedish massage is a viable option for individuals seeking to alleviate persistent pain or muscular rigidity. The widely recognized technique of massage employs a variety of strokes, including kneading, friction, and tapping, with the aim of alleviating tension and discomfort in targeted areas of the body.
It enhances the circulation of blood and alleviates tension in constricted muscles through the proficient manipulation of soft tissues. It enhances the efficacy of pain relief. This therapeutic approach has the potential to provide individuals with relief and comfort from various physical discomforts, such as back pain, stress headaches, and sore muscles.
3. Improves Blood Flow
The maintenance of bodily health is significantly reliant on the circulatory system. The process of providing oxygen and nutrients to all cells while eliminating waste products is essential for proper physiological functioning. The Swedish massage facilitates the acceleration of blood and oxygen circulation throughout the body, thereby promoting optimal physiological functioning.
Swedish massage uses long, gliding strokes to gently open up blood vessels. It improves blood flow and the release of important nutrients. The increased blood flow not only wakes up your muscles but also helps your organs work, boosts your immune system, and helps your cells stay healthy. You can feel how better circulation can make you feel refreshed through a Swedish massage.
4. Good for Deep Muscle Relaxation and Getting Rid of Knots
Knots and tightness in the muscles are common causes of chronic discomfort and limited mobility. Swedish massage is excellent for getting rid of these knots, as it helps to relax the muscles thoroughly and restores the body's natural equilibrium.
Swedish massage therapists use methods like kneading and petrissage to target specific areas of tension, working out knots and loosening up muscles that are too tight. As the muscles relax and loosen, you'll feel a deep sense of comfort, more flexibility, and a lightness in your body.
5. Detox and Boost Your Immune System
The lymphatic system plays an important role in the body's ability to cleanse itself of waste, strengthen the immune system, and otherwise maintain optimal health. The lymphatic system and the elimination of pollutants can both benefit greatly from a Swedish massage.
Swedish massage uses light, rhythmic strokes to boost the lymphatic system. It helps the body get rid of waste and improves lymphatic circulation. This cleansing effect helps your immune system work better, improves your general health, and refreshes and energizes you.
6. Good for Joint Mobility and Flexibility
Whether you're an athlete, someone who's healing from an injury, or just someone who wants more range of motion, Swedish massage can help.
Swedish massage therapists use stretching and joint mobilization to gently move muscles and joints, making them more flexible and relieving stiffness. By improving the range of motion in your joints, you'll be able to move around more easily, be less likely to get injured and be able to do your daily tasks or sports better.
7. Help You Sleep Better
To maintain your health and happiness in today's fast-paced environment, it's crucial that you get enough quality sleep. Swedish massage has been shown to improve sleep quality and overall well-being. In addition, it stimulates the secretion of the feel-good neurotransmitters endorphin and serotonin.
Swedish massage helps you get a good night's sleep by reducing worry and anxiety. It also lets you feel refreshed and ready to take on the day.
8. Fights Anxiety and Depression
Anxiety and depression can negatively impact both mental and physical health. Swedish massage is a natural and efficient method for managing these emotional issues and enhancing contentment.
Swedish massage makes you feel calm, happy, and at ease because the healing touch makes your body release endorphins and serotonin. These hormones not only make you feel better, but they also help you feel less anxious and less depressed. It is beneficial because it feeds your mind and spirit while relaxing your body.
9. Keeps Your Blood Pressure in Check
High blood pressure can be a significant threat to the heart and blood vessels health. Swedish massage can be a beneficial part of your general health regimen if you're searching for natural blood pressure control methods.
Regular Swedish massage has lowered blood pressure by making people feel less stressed and more relaxed. As your body rests, your blood vessels widen, making it easier for blood to flow and putting less stress on your heart. Adding Swedish massage to your self-care routine can help keep your blood pressure and heart health.
10. Body, Mind, and Spirit Well-being
Swedish massage is beneficial for more than just the body. It simultaneously attends to your mind, body, and spirit.
Having a place to relax helps you feel more balanced and in harmony with yourself. It enhances your general health by alleviating physical pain, reducing stress and anxiety, facilitating better sleep, and boosting your energy levels. Feel the transformative power of Swedish massage as it moves you toward total health.
Final Thoughts
We hope you'll give a Swedish massage a try after considering all of the incredible benefits we've discussed. We invite you to The Om Spa for a spa experience unlike any other that goes to the heart of this ancient practice.
Experience the ultimate relaxation at The Om Spa! Our team of highly skilled and experienced therapists is dedicated to providing you with a customized Swedish massage that caters to your unique needs. Experience the ultimate relaxation and rejuvenation at our tranquil spa. Let us help you relieve physical pain and find inner peace amidst the chaos of daily life. Come and discover a world of healing and refreshment at our serene sanctuary.