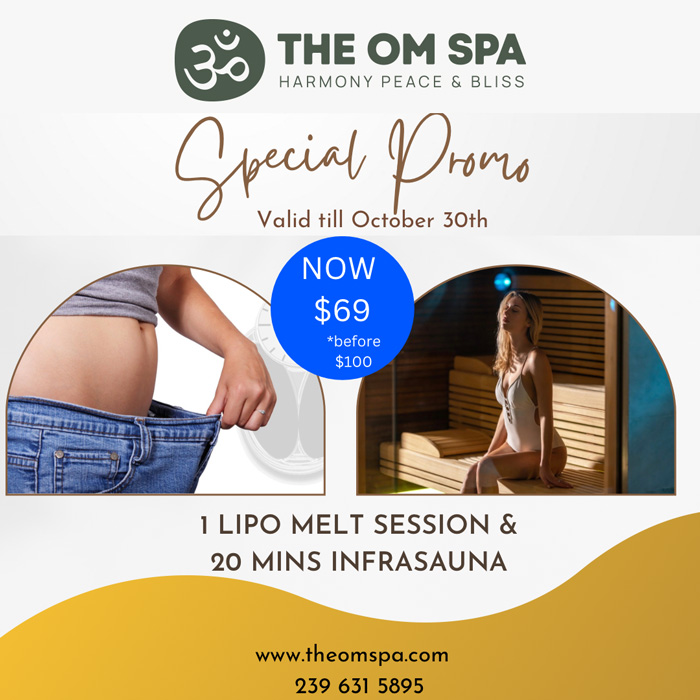 Special Promo:
Discover the ultimate relaxation and rejuvenation with our special promo offer, valid till October 30th. Experience our exclusive services at an unbeatable price of $69 (before $100). Treat yourself to a Lipo Melt session and 20 minutes in our Infrasauna, and let the stresses of the day melt away.
Call us at 239 631 5895 to redeem this offer and take the first step towards harmony, peace, and bliss at The Om Spa.
No-Invasive Slimming Technology
Eliminate stubborn fat
Measurable results in just one treatment
No pain – No surgery – No downtime
Increase the Results with Our Infrasauna
Our Infrasauna helps your body eliminate toxins, enhancing the effectiveness of your Lipo Melt session. Experience the benefits of infrared heat as it promotes detoxification, relaxation, and weight loss.
Book Your Session Now!
Hurry! This special promo is available for a limited time only. Don't miss the chance to experience the magic of The Om Spa at a discounted price.