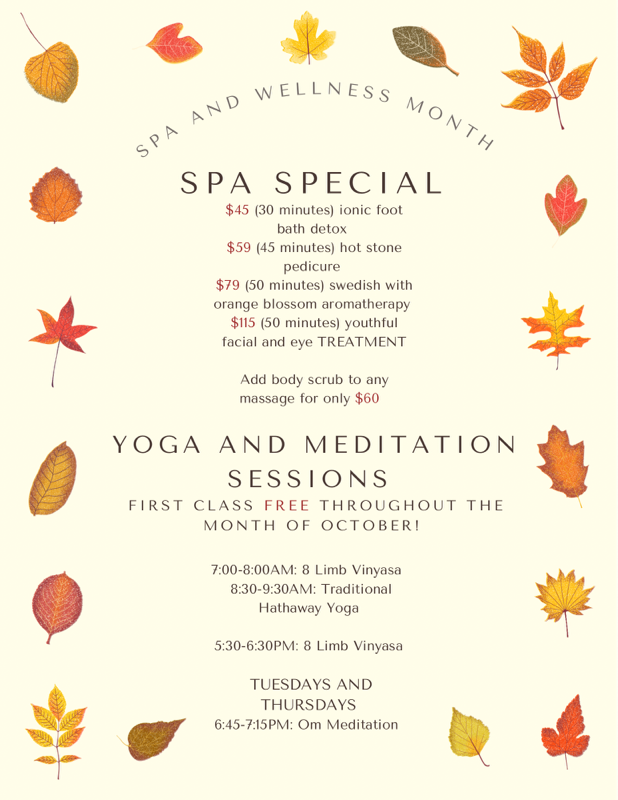 Special Promo:
The Om Spa has opened its doors to yoga seekers by introducing The Om Yoga Naples. Inspired by the traditional teaching og yoga and leaded  by Hemant, yoga teacher from Rishikesh.
In October a variety of treatments, yoga classes and meditation sessions will help you rejuvenate and connect with yourself, finding the balance in your body, mind and soul.
No matter how you define wellness, there is something for you at The Om Spa!